Here's what's new and what changed at Typehut over the past few weeks.
What's new
Two new templates
We added two new templates to the gallery:
Vince is optimized for publishing newsletters, as its homepage only features the sign up form and a link to an archive of past issues. See a demo
Donald is great for documentation pages or knowledge bases. It uses labels to categorize sections in a tree-like navigation sidebar. See a demo
Added site description field
There's a new text field in the Settings section where you can add a small description of your site. Google and other websites will use this description when showing a preview to your site.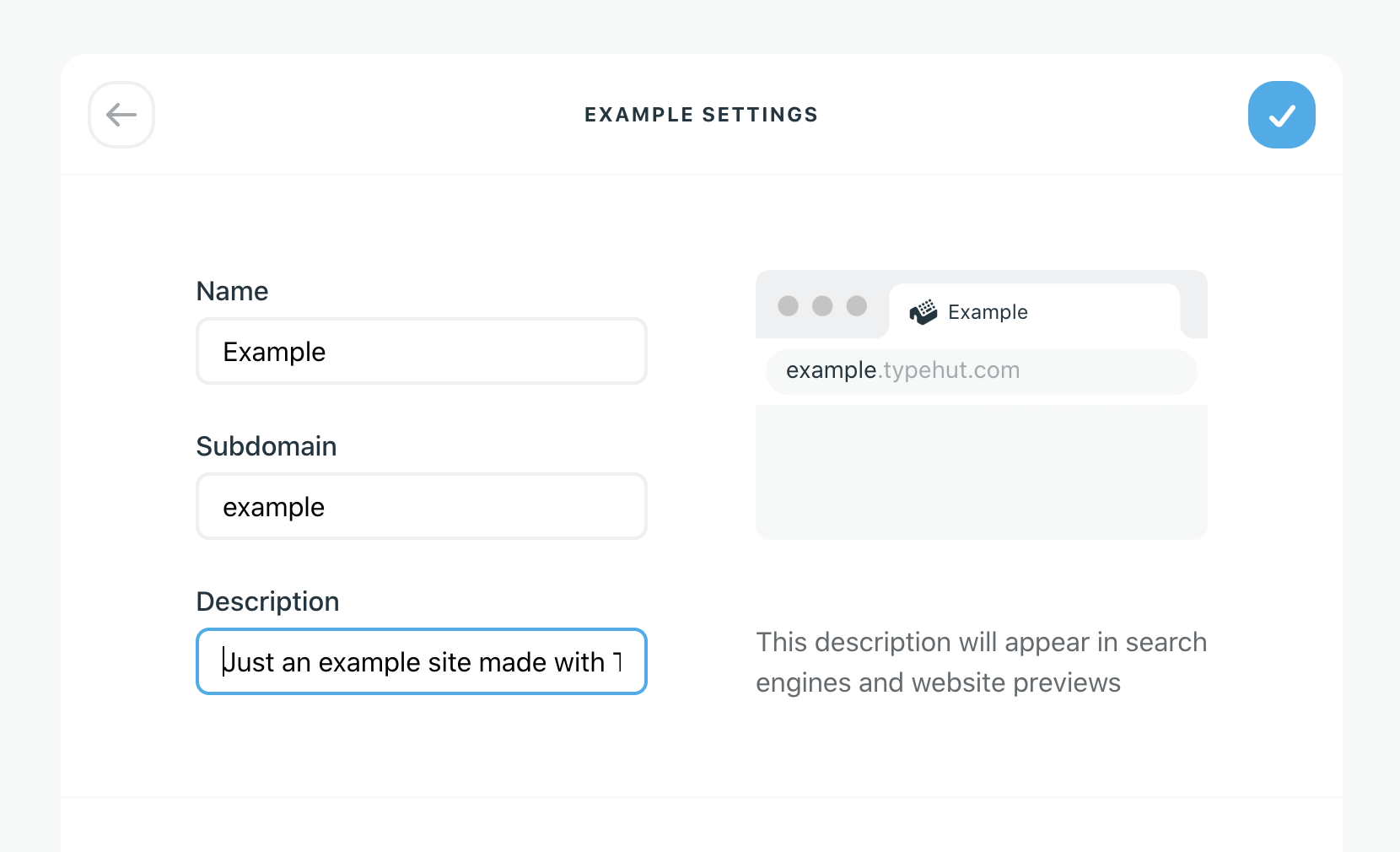 Added archive page
We added a new URL you can use to access all of your site's posts. This is useful if you don't want to use your homepage as the index of content. Our Vince template makes use of it.
Added RSS support
All sites now come with an auto-generated RSS feed, so your audience can receive updates directly in their RSS reader of choice.
Private sites [Pro]
You can now protect access to your sites with a password. Keep in mind your site won't be indexed by search engines if you protect it, and your visitors will need this password in order to access your content.
This Pro feature is available in the Settings section of your sites.
Support for videos and other embeds [Pro]
Pro accounts can now embed content in their posts, including videos, audios, forms, or any other kind of media. To do so, you can just copy and paste the HTML code of your content right into the post editor. It'll automatically render on your site.
What changed
Internal links are no longer rendered as nofollow.
The Frank template had a lot of legacy markup. We refactored it so now it's easier to duplicate and edit.